We offer equipment and services related to the quality and consumption of compressed air and gases.
We offer equipment and services related to the treatment of compressed air and other gases.
We offer the widest range, fittings, quick connectors and couplings on the market.
We are specialists in interconnecting elements, quick couplings, fittings, hoses, pipes and other elements. Therefore, we can find a quick solution and provide promotional service to our partners.
Our strengths are high quality products, fast delivery, knowledge of customer service and professional staff.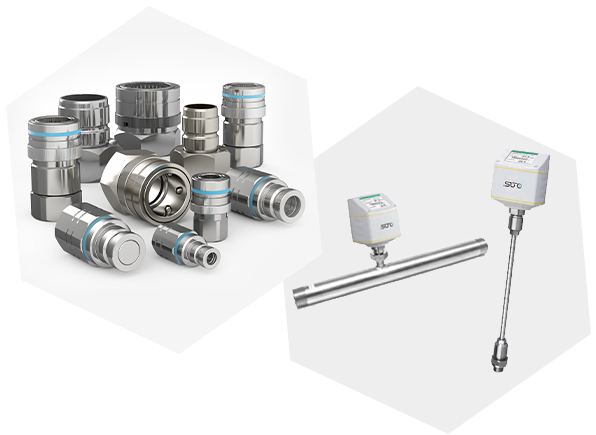 We are a young company at its inception, but we have many years of experience with the needs of our customers, which we know how to appreciate.
We have gained the trust of the world's leading manufacturers to represent them in our market. SUTO iTEC, FST, Rötelmann, RTC, Cejn, Tierre Group and Serto are all manufacturers that are very innovative and at the forefront of bringing new solutions and products to the markets.
We provide European and global high quality products designed for demanding applications . Therefore our customers get reliability, safety and quality in our products.